For people who are having problems with punkbuster is high recommended update/reinstall punkbuster, the evenbalance have updated their server and client (players) files in the last 09/04/2010 so after that date some guys is experience some problems and get kicked due to problems in their update inside a server (auto), so for those people who are having this kind of problems (Losing Key packets 9014) download the files and update / reinstall the punkbuster using the files:
pbsetup.exe and pbsvc.exe: http://te666.orgfree.com/maps/pb/punkbuster.zip
Extract in preference inside of your ET directory in the PB directory and run these files.
In the pbsetup after you execute the file you will see a window like that where you need to add the game you want update
after that you must browse where you have your ET installation directory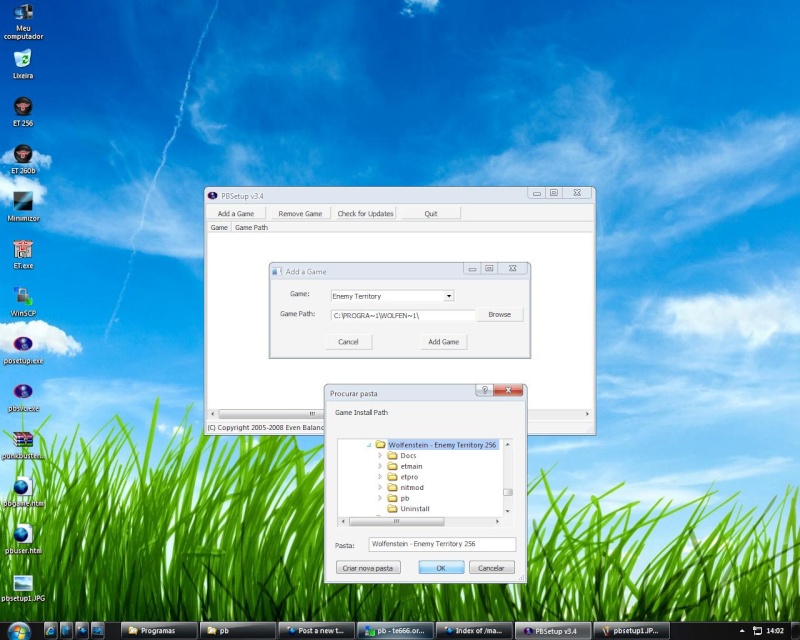 After you add the right directory of your game you must click in the button check for updates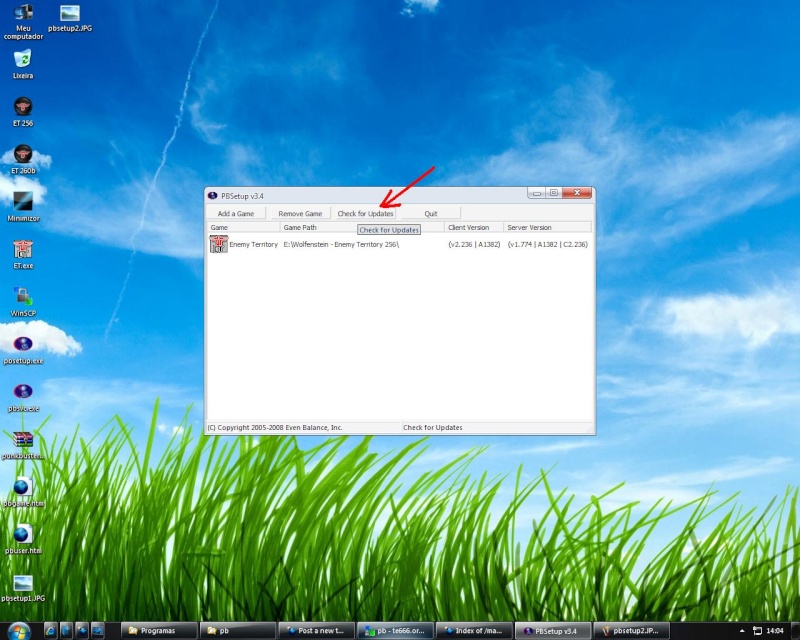 if you have did everything right you should see this message after the program have finish to update your ET with the latest updates of PB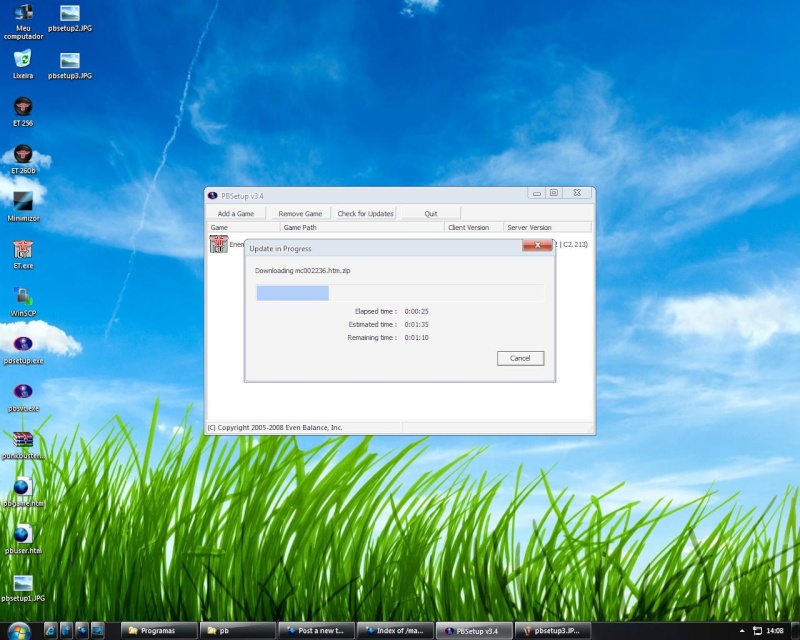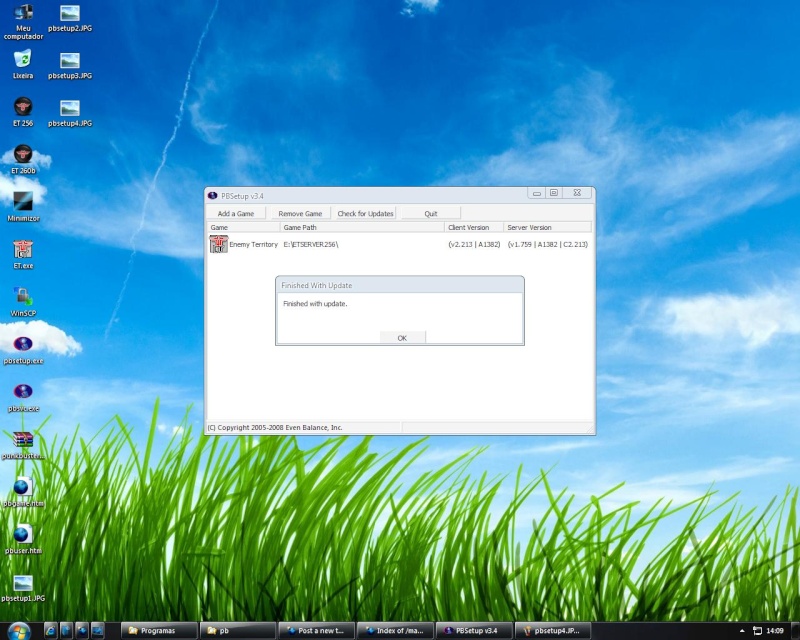 With the pbsvc.exe execute the program and tick the install/re-install punkbuster service box.
Hope to help some guys with problems.
Regards,
Zero.
in 2.60 version we dont use PB anymore causes new updates made it more unplayable cuz of horrible lags. Atm we are using Speedlink Anti Cheat called SLAC instead of PB. I heard that SLAC is only working on 2.60 so u guys still needs to play with laggy PB

Member





Number of posts

: 96


Age

: 32


Location

: Finland


Registration date :

2007-06-18



You cant add slac in a server its used only in clan wars and all players need to have it running. speedlink didnt release a server side files so until the etxreal comes out or a new anticheat have their files for server out all ET server need to use the shit PB.
And the shame is some guys in the clan wars are getting powned by slac until the new anti-cheat comes out, thats really funny.

http://www.crossfire.nu/?x=news&mode=item&id=6169
Heyya Mr Z!

Thx u, this is a very good for me!!!
Big help,

thx
Clan Member




Number of posts

: 179


Age

: 41


Location

: Hungary


Registration date :

2010-02-28



guys, so many people - as like me - have got the pb trouble

i think, not a client problem, a server pb problem is this...

how could we solve or fix it?

thx
Clan Member




Number of posts

: 179


Age

: 41


Location

: Hungary


Registration date :

2010-02-28



i did update PB server frew days ago.
i' ll check that later on and in case, I ll do it again tonight.
Hopefully will get better soon..

_________________
Your Beloved Roumich
Admin




Number of posts

: 441


Age

: 44


Location

: London, UK


Registration date :

2009-05-24



try play few minutes in other server to check if that problems is only in te666 server or in all servers.
i was reading and searching about the problems with pb and this issue not are happening only in te666 server, some guys from punkusted and pbbans have wrote in their forums this is a problem in PB update many tickets have already sended to evenbalance to fix that issue and request a new update for PB to fix that problem, not only ET are getting this problem with the last update, so we cant do anything just wait evenbalance release a new update of PB.
yeah, i saw that today too..
that last update still buggy...
Let s be patient..

_________________
Your Beloved Roumich
Admin




Number of posts

: 441


Age

: 44


Location

: London, UK


Registration date :

2009-05-24




---
Permissions in this forum:
You
cannot
reply to topics in this forum